A booming gaming industry coupled with unprecedented technological availability has given gamers of all ages and backgrounds a chance to enjoy a variety of virtual experiences. Unlike urban regions of the United States, Appalachia is trailing in terms of gaming popularity and appreciation. To combat the discrepancy, a gamer hub has been created in Appalachia with the surrounding community in mind.
JesterLine, a gaming center complete with virtual reality headsets, consoles, and computers, is in Buckhannon, West Virginia. The center is also a place for tournaments, educational gaming, and family game nights. Jarod Ramsey and his wife Lacy took note of gaming's rising popularity and hoped to establish a hub for all gamers in the area with safety and community at the forefront.
As parents of four gaming girls, Jarod and Lacy created JesterLine as a safe environment for families to bring their kids to enjoy the latest in gaming innovation. "We want parents to feel safe and that we have a trusted space," Lacy said.
Keeping his daughters and other children in mind, Jarod touched on the potential dangers of online gaming. "You never know who's on the other end of that connection," he said. "(Kids) could think they're talking to someone their age, and it could be a 50-year-old sexual predator. You never know."
The gaming industry rakes in billions of dollars a year. It has grown exponentially in the past couple decades. Below are some industry statistics.
The Ramseys hope to eliminate the anonymity of online gaming by promoting a group setting fit for all gamers. "We're looking to bring back that human element to mesh with this industry a little bit better," Jarod said.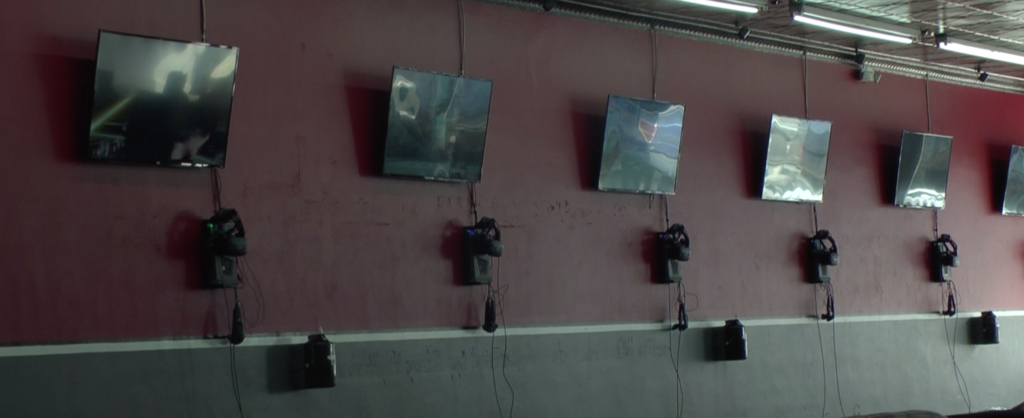 Jared Moats, an employee at JesterLine, first heard of gaming centers from a fellow League of Legends player. That player was a woman in California who did not have a computer at home but went to a center to play. After hearing of a hub for gamers, Moats was interested in being part of one.
"It's this idea where gamers can come and be a community and use resources they don't have by themselves," Moats said. "With gaming centers popping up, they're bringing community back."
The Ramseys acknowledge that gaming in West Virginia has grown in recent years, but the industry is not as prevalent as it is in more populous areas. They see JesterLine as a solution to the problem without trying too much.
"I don't want to reinvent the wheel," Jarod said. "The goal of the company is to bring today's technology to areas that don't have the opportunity to experience (virtual reality gaming) or be immersed in it."