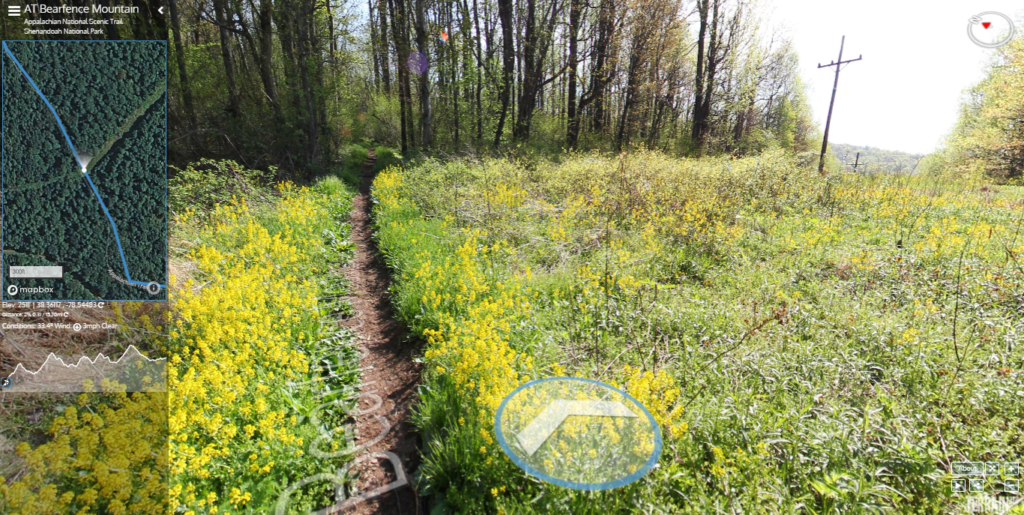 Join the nearly 3 million hikers who take on the Appalachian Trail each year — no pack, map or compass needed. Instead, take in the trail with Terrain360.
The application's panoramic images, taken every 40 to 60 feet, travel the nation's most breathtaking landscapes — roaming its hiking trails, national parks and rivers. According to creator Ryan Abrahamsen, it's the Google Street View of the natural world.
A culmination of Abrahamsen's appetites for technology and the natural world, Terrain360's mission is to motivate today's technology-minded youth to hit the trails.
In a TEDx talk, Abrahamsen insisted technology does not have to be a barrier to the beauty of these trails and waterways. Rather, Abrahamsen said technology can "act as an enticement."
Terrain360 functions as a gateway to the natural world. And one with an ambitious goal: to map all major trails of the nation's 58 national parks, and after that, its major rivers.
"Let's assume kids and their parents aren't going to put down the devices anytime soon, so what if we brought nature to them on those devices," Abrahamsen said. "What if this virtual connection to a park, trail or river was the spark needed to inspire them to get out and experience the real thing."