Stephen Hood grew up a picky eater, so for him to make something new every week is a surprise.
"He took a culinary class in high school," his mother Judy said. "There was no interest before that." Now there's enough interest for him to experiment with new dishes to serve and eat.
Shortly after the Hood family opened O'Huids Gaelic Pub in Lancaster, Stephen started testing new foods every Thursday. The Share&Pair event, promoted each week on the restaurant's Facebook page, always includes a new food item that people can share, plus a drink to pair it with.
Stephen's first job was at a Subway.
"Being in front of that fresh produce all the time, you smell it and cook it all the time," Stephen said. "I figured, might as well try it."
He progressively worked in more and more complicated kitchens. Now, he has his own. With a new item every week, it's pretty complicated.
After creating a dish, Stephen has to figure out how to streamline production. The ingredient list must be similar enough to what the kitchen already has so that it's cost effective.
On April 3, Stephen presented stuffed pepper skins with Carlsberg, a European lager.
He loves stuffed peppers himself, but they're rarely found in restaurants. Stephen needed to find a way to make them quick and easy.
"I thought potato skins are kind of like an open baked potato," he said, "and we'd tried fried pepper skins in the past."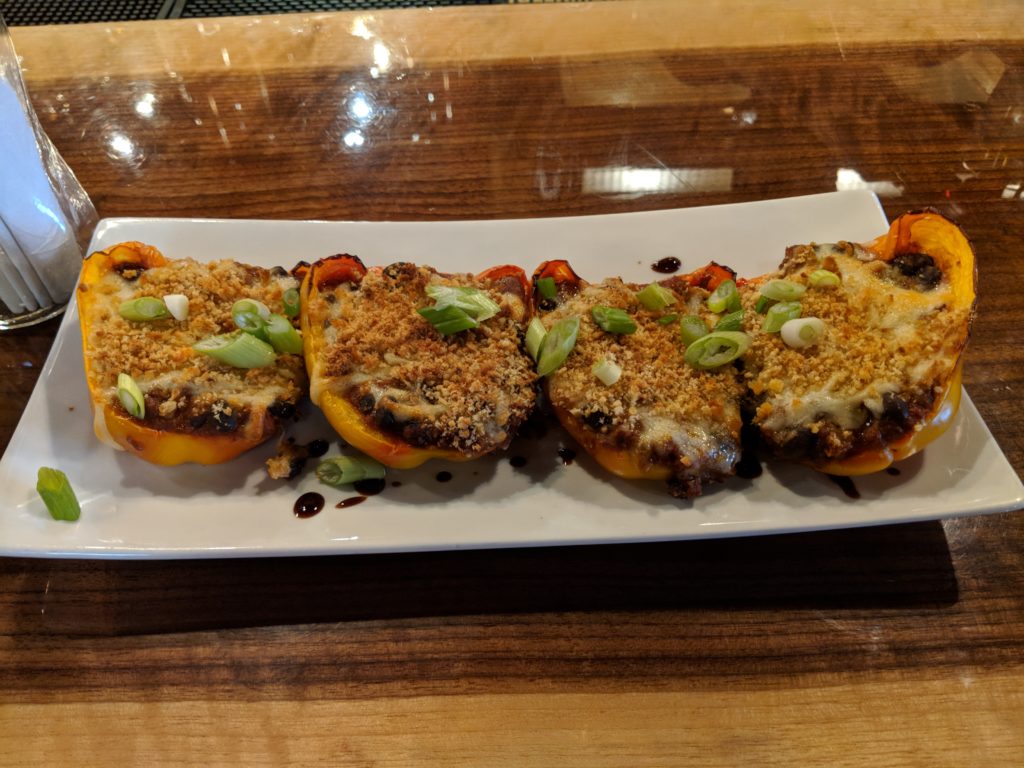 The pepper was cooked well with good filling that resembled chili. It was topped with bread crumbs and green onions for a nice finishing touch. An order of stuffed pepper skins costs $9.95.
Maureen and Gene Hennessey, family friends of the Hoods and now regulars of O'Huids, thought the stuffed pepper skins were one of the best yet from Share&Pair, next to a scotch broth soup.
"We love this cause it's something different each week," Gene said.
Judy's home kitchen only had one option for dinner growing up, which encouraged Stephen to try new things. Stephen's kitchen in downtown Lancaster serves more than one option. But on Thursday nights, people gravitate to trying whatever the new item is.
"It's opened me up to trying different things," Maureen said.