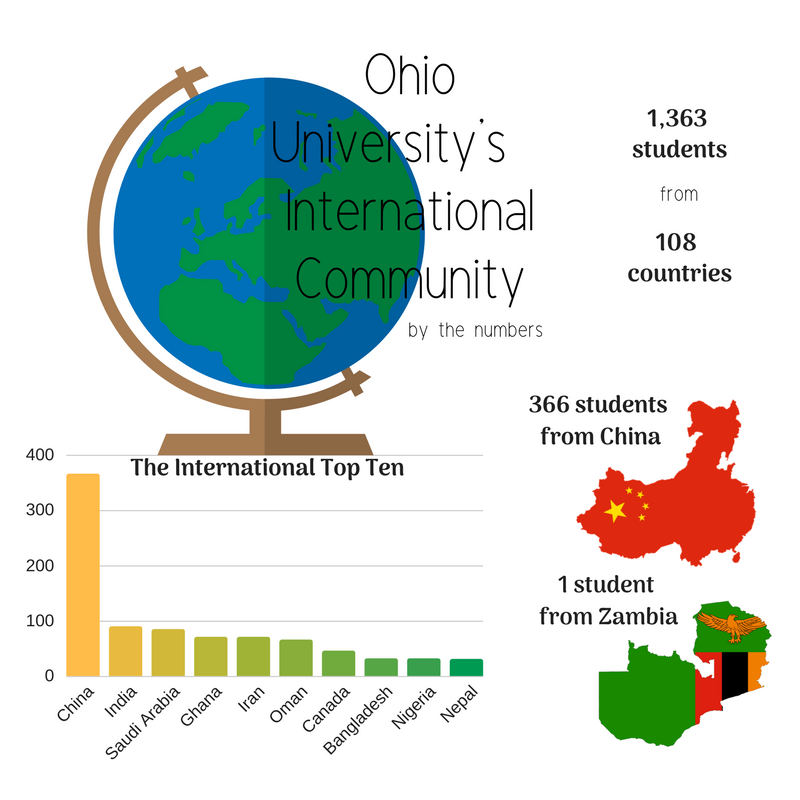 Cultures of the world lined the streets of Athens during its annual international fair. Hand-crafted wares and homemade foods — from the colorful kente stoles of Ghana to the fragrant stir fry and satay of Indonesia — were displayed and enjoyed along East Union Street.
Students shared their cultures with pride. Elyas Saboor, an international graduate student, said it was a day to dispel unkind stereotypes. At his booth dedicated to the Fulbright Program, he hoped to educate his peers about his own country, Afghanistan.
The event culminated in a procession of flags as students donned traditional dress and marched through the streets to the rhythm of drums.
---
What aspect of your own culture inspires your pride? Comment below or tweet us @Valley_Reality.