Following the launch of the iPhone X, millions of iPhone users were introduced to a new technology rarely seen on a cell phone, augmented reality. With Apple's ARKit, users were now able to interact with their environments directly whether is be through educational learning, real-time improvements to productivity, or even mindless fun playing games such as Pokemon Go.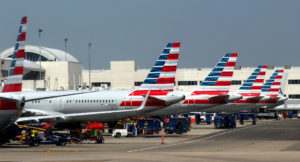 Unlike virtual reality which actually transport you into a new environment via headset, augmented reality is the next big disruptive technology to hit the market. With its real world applications and continuous improvements, many are wondering if it will be more valuable than virtual reality in the coming decade.
One company who is currently taking advantage of AR is American Airlines with their new AR Wayfinding app created through Apple's ARKit. For many travelers, navigating an airport, especially between a tight layover, can be a daunting task. However, American Airlines has eliminated this by providing real time navigation that guides users between virtual checkpoints via iPhone. Finding the location of your gate has never been easier.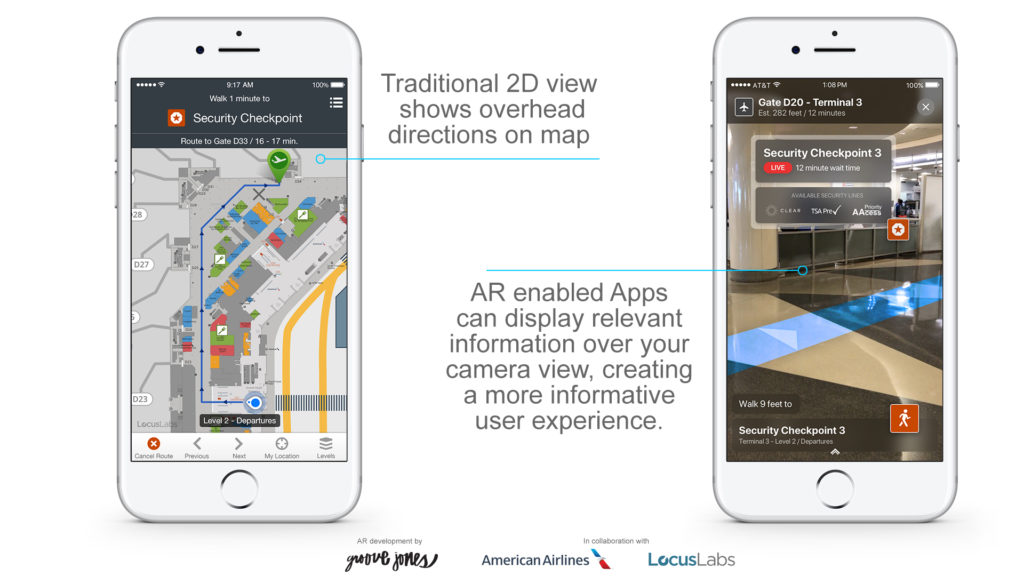 With growing demand, augmented reality is becoming a new aspect of everyday life, making things easier for everyday people. It's seamlessly integrating into our world one app at a time with Apple reporting over 13 million ARKit app installs as of March 2017. With major companies like American Airlines taking notice, it's only a matter of time before AR becomes the norm. However, one may question, in an AR world…where does VR fit in?
To watch the American Airlines AR app in action, go here.