"I can't see doing anything else," Ohio University Aviation Instructor Eric Lee said, "I love it."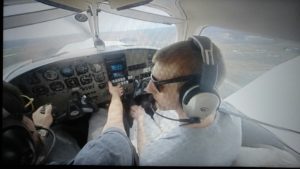 Lee, 34, grew up in Athens, Ohio, and after dabbling around in a few other occupations, fell in love with flying. The university and its aviation program seemed like an easy fit, and he doesn't see himself leaving anytime soon.
Many aviation graduates instruct to accumulate flight hours toward being certified to fly commercially, but Lee enjoys instructing.
"I like passing on knowledge and the thought of building the next group of pilots," he said.
Kevin Farrell, 29, is an OU aviation student from Dayton, Ohio. He bounced between careers before choosing aviation. "It's something different, something I thought I wanted to try," Farrell said.
Farrell has lived in California and mentioned he was considering a job offer as a flight instructor in Oregon.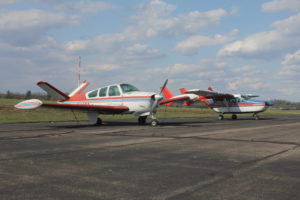 At OU's Gordon Bush Airport in nearby Albany, the OU aviation department ensures safety is the utmost priority.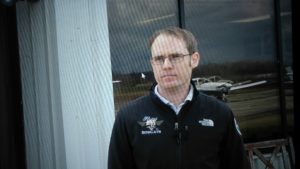 OU Aviation Instructor Derek McVicar said every bit of training revolves around safety.
"Our pilots receive extensive emergency procedures training and we use simulators to practice things we can't practice in the air, such as engine failures, fires and malfunctions of that sort," he said.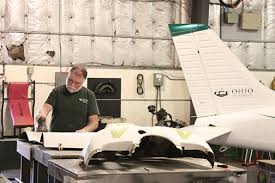 Instruction may appear to be the primary activity happening at Gordon Bush Airport, but it cannot survive without maintenance, and Aviation Technician Kim White performs many of the federally required inspections and overhauls inside the facilities maintenance hangar.
The 360-degree video shows some of the procedures pilots perform each time they take off, as well as the style of instruction Lee provides. Feel free to scroll around and click on some of the media links to see other features associated with Eric and the OU Aviation Program.
CommutAir, a United Express® carrier, will offer Russ College student pilots a direct path to a CommutAir First Officer position.https://t.co/CHAKmX2PHZ

— Ohio University Russ College (@russcollege) May 2, 2018
---
Connect with the Aviation Program on Facebook 
Connect with the Avionics Program on Facebook
Connect with @russcollege on Twitter